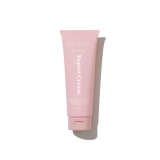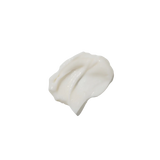 Our Repair Cream is a hydrating, enriched cooling cream that provides immediate relief for stressed skin after IPL and laser treatments. It soothes, replenishes, strengthens, and repairs, providing both immediate and long-term relief.  In short, it's the ultimate BFF to any hair removal process such as zapping, waxing or shaving, and is designed to work alongside our iconic IPL device. 
Following an IPL treatment, it's important to ensure that your skin heals and looks and feels its best, as the area can become inflamed, red, itchy, or uncomfortable. The Repair Cream provides immediate relief by drawing heat away from the skin while also providing long-term nourishment.
An incredibly-nourishing formula that never feels sticky or heavy

Enhanced with skin-friendly ingredients that offer long-lasting relief

Niacinamide has anti-inflammatory properties that will leave your skin feeling fresh, supple, hydrated, and soft.

Cucumber Oil and Lecigel are cooling in nature and will soothe skin while remaining lightweight and non-greasy.

Licorice extract is an excellent anti-inflammatory and calming ingredient that works quickly to soothe stressed and inflamed skin.
Directions: 
Apply one pump on smaller areas or two pumps or larger areas directly to skin immediately after hair removal such as IPL, waxing or shaving to alleviate any heat or irritation. Repeat the application 2-3 times a day, or as needed, to help soothe the treated area.


What is in it?
Aqua, Glycerin, Caprylic/Capric Triglyceride, Sorbitan Olivate, Cetearyl Olivate, Niacinamide, Squalane, Sodium Acrylates Copolymer, Lecithin, Tocopherol, Helianthus Annuus (Sunflower) Seed Oil, Aloe Barbadensis (Aloe Vera) Leaf Juice, Allantoin, Glycyrrhiza Glabra (Licorice) Root Extract, Cucumis Sativus (Cucumber) Seed Oil, Citrus Aurantifolia (Lime) Oil, Citrus Aurantium Dulcis (Orange) Peel Oil, Citrus Aurantifolia (Lime) Oil, Citrus Bergamia (Bergamot) Peel Oil, Citrus Aurantifolia (Lime) Oil, Citrus Bergamia (Bergamot) Peel Oil, Juniperus Communis (Juniperberry) Fruit Oil, Hydroxyacetophenone, Phenoxyethanol, Sodium Hydroxide.
It's time to change the way you remove hair!
Suitable for both men and women. Safe, effective and gentle on your skin, the device offers 7 intensity levels and 2 application modes for a personalised and convenient use. With over 600,000 flashes it has a lifetime of over 20 years.
This device is your holy grail for hair removal!
HOW IT WORKS The Go Bare IPL device applies gentle pulses of light to the hair root, putting the follicle into a resting phase. As a consequence, the amount of body hair gradually decreases, permanently reducing hair growth.