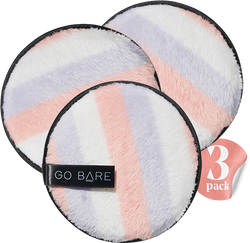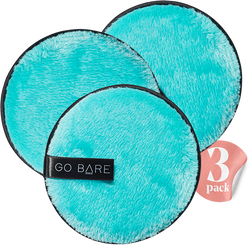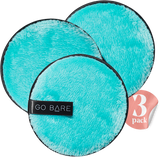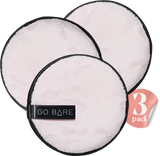 Reusable Face Pad - 3 Pack
The Go Bare Cleansing Pads are the ultimate addition to your skincare regimen as they can be used when wet to effectively remove makeup (even hard-to-budge formulas) and cleanse whilst providing a gentle and soothing experience. They're also a great alternative to using cotton rounds as they're more sustainable, and can be used alongside micellar water or toner. 
Made with ultra-soft microfibre, these Cleansing Pads are washable and reusable; simply pop them in a delicate bag before your next wash cycle.
Microfibre feels luxurious and is soft to touch

Gentle on all skin types, including sensitive

Thick and durable, so they can be reused over and over again

Environmentally-friendly and sustainable

Multi-purpose: removes makeup and cleanses, and great to use with micellar water and toners
Contains 3x Reusable Face Pad